Queen Creek
Queen Creek, AZ

Rain Gutter Company
---
Residential & Commercial
Rain Gutters in Queen Creek
---
Expert Seamless Gutter Installation Since 1976.
---
"The Best Rain Gutters Queen Creek Can Buy."
---
QUEEN CREEK SEAMLESS GUTTERS
---
Serving Phoenix, Tempe, Mesa, Gilbert, Oro Valley, Fountain Valley, Cave Creek and more.
---
At City Seamless in Queen Creek we use only the best materials and workmanship to ensure you home and yard stay beautiful for as long as you own your property. You may choose any color that matches the decor of your house's exterior. There is no doubt, seamless Gutters are the rain gutters of choice for home owners in Queen Creek who need to give their property a custom look while increasing the market value of their home. City Seamless Rain Gutter in Queen Creek custom fabricates all of their work in Queen Creek and assures the best quality and fit for your home. City Seamless Rain Gutter in Queen Creek offers a wide selection of gutter types and colors to fit your home and taste perfectly. You can count on us. City Seamless Rain Gutter, has offered friendly, on-time, experienced rain gutter installation in Queen Creek for over forty years.
So, if you are in need of local gutter installation or repair in Queen Creek, Aluminum Rain Gutters, Copper Rain Gutters, Seamless Rain Gutters, or K Style Rain Gutters in Queen Creek, then City Seamless is the one to call! Contact us today to set an appointment.
---
Schedule an Appointment
Address
Queen Creek , AZ 85142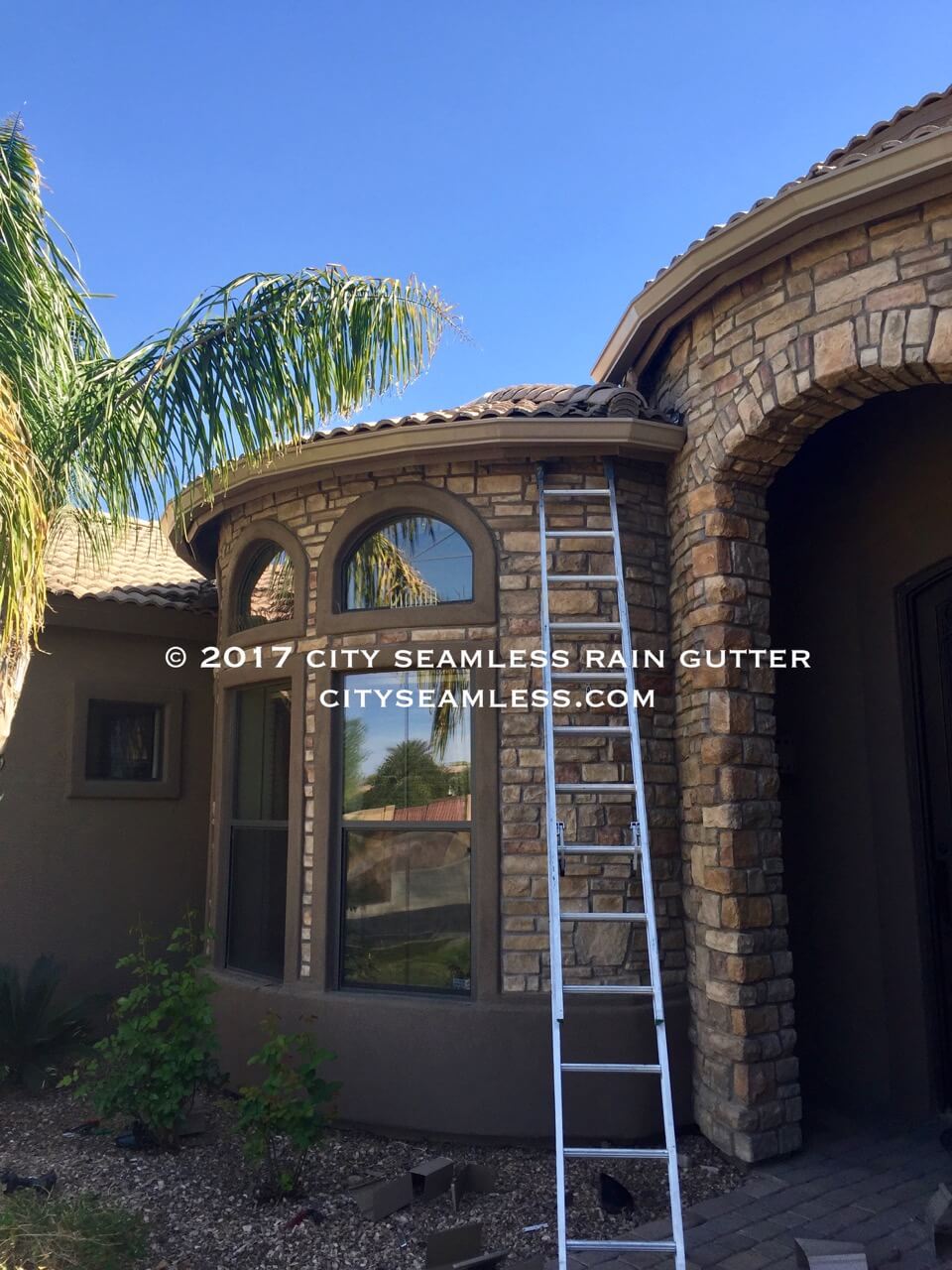 Why choose City Seamless as your Queen Creek gutter contractor?
I worked with City Seamless for a year and a half as on a big build my company was doing in East Valley. In that time, i developed a great relationship with them. I will tell you this when they say service at any lengths they mean service at any lengths. Their qualified staff and installers will go out of there way to meet your gutter needs
Read Full Review
Brad B via Yelp, Apache Junction AZ
Ready to get started?
Submit the form below and expect a call within a few minutes.
---
Mention our Website to get 15% off!