Mesa
Mesa AZ

Rain Gutter Company
---
Residential & Commercial
Rain Gutters in Mesa
---
Expert Seamless Gutter Installation Since 1976.
---
"The Best Rain Gutters Mesa Can Buy."
---
MESA SEAMLESS GUTTERS
---
Serving Phoenix, Tempe, Chandler, Gilbert, Queen Creek, Fountain Valley, Scottsdale, and more.
---
Take control of your water run-off. City Seamless Rain Gutter can help prevent water collection in areas such as doorways, or low spots on your property that don't get much sun leaving mud puddles after a rain storm. These areas are great breeding grounds for mosquitoes. City Seamless Rain Gutter in Mesa custom fabricates all of their work in Mesa and assures the best quality and fit for your home and City Seamless Rain Gutter in Mesa offers a wide selection of gutter types and colors to fit your home and taste perfectly. Specializing in aluminum, copper, metal and other materials which complement the homes of Mesa, City Seamless Rain Gutter designs beautiful, functional rain gutters for Mesa as well as for the entire state of Arizona.
So, if you are in need of local gutter installation or repair in Mesa, Half Round Rain Gutters, Downspouts Rain Gutter Installation, or Gutter Cover Installation in Mesa, then City Seamless is the one to call! Contact us today to set an appointment.
---
Schedule an Appointment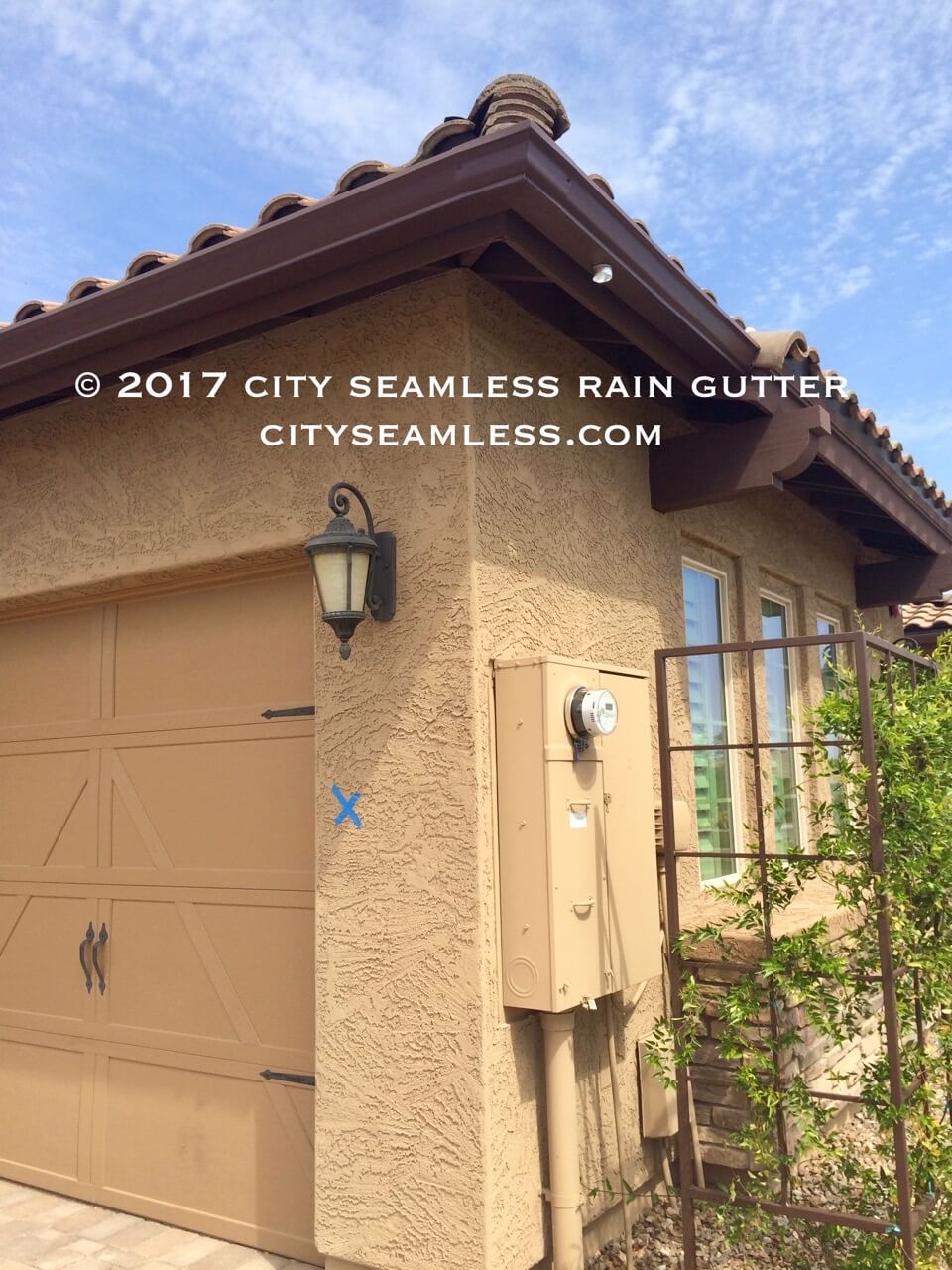 Ready to get started?
Submit the form below and expect a call within a few minutes.
---
Mention our Website to get 15% off!
Service At Any Length in Southern Arizona